Feature Story
---
THE FULBRIGHT PROGRAMS FOR THE YEAR 2020-2021 FOR RUSSIAN CITIZENS ARE NOW CLOSED. NEW COMPETITION WILL BE ANNOUNCED IN FEBRUARY, 2020. INFORMATION ABOUT PROGRAMS FOR U.S. CITIZENS CAN BE FOUND HERE
---
U.S. Embassy Announcement
The Fulbright Teaching Excellence and Achievement (FTEA) Program is now open for applications. Application deadline is March 1, 2020.
Read more
---
Alexander Zhidchenko reports from KU
Current Visiting Scholar 2019-20 in the U.S. Alexander Zhidchenko, Candidate in History, has shared his impressions about the
University of Kansas
as well as updates on his research about popular culture and daily life in new planned U.S. cities in the 1950s and 1960s.
Read more
---
U.S. Fulbrighter reflects on his Fulbright experience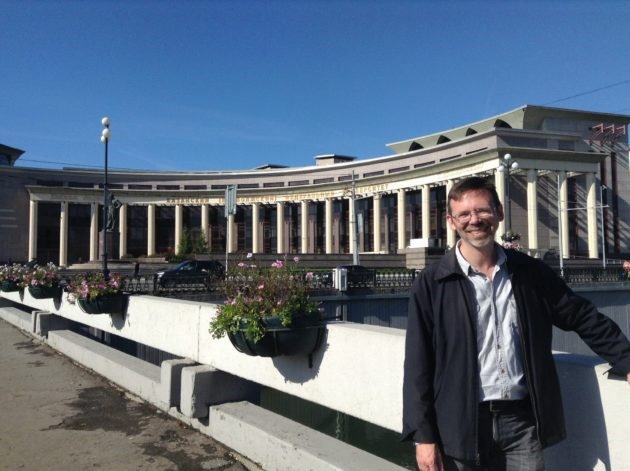 Martin Lynch, U.S. Fulbrighter in Kazan 2014-15, was featured in the University of Rochester's story on reflections by faculty members on their Fulbright experiences.
Read more
---
U.S. Embassy Grants
U.S. Embassy continues to provide financial support to various projects to strengthen and develop relations between the United States and Russia, in particular within two main grant programs: the Request an American Expert or Cultural Group and the Public Diplomacy Grant.
Read more
---
FFDP 2019-20
On August 7-10, 2019 the IIE Headquarters in New York hosted this year's seminar for participants of the Fulbright Faculty Development Program (FFDP) 2019-20.
Read more
---
Photo Exhibition by Mikhail Bochkarev
The photo exhibition "This is America", supported by the Fulbright Small Grants program, will launch at the "ETAZHI Loft Project" on Ligovsky Pt. 74 in St. Petersburg and will run from October 24th to November 3rd, 2019. The exhibition will feature photography by Mikhail Bochkarev, alum of the Fulbright Visiting Scholar program 2012-13, who was a researcher at the Laboratory for the Study of Sleep and Circadian Rhythms in Chicago, USA. Mikhail is a member of the Union of Photographers of Russia, winner of a number of Russian and international photo competition; he currently works as a senior researcher in somnology at the Almazov National Medical Research Centre.
---
American Center Support Program for Alumni Projects
The U.S. Embassy, in partnership with the American Center in Moscow, is pleased to announce a new opportunity for alumni of U.S. government-sponsored exchange programs. The American Center Support Program for Alumni Projects provides financial support to individuals, teams, or organizations to carry out public service projects that utilize skills and knowledge they have gained through their exchange experiences. The applicants do not necessarily need to reside in Moscow and can implement projects under American Center overall guidance in their home regions.
Read more
---
---